I'll teach your writers how to create and optimize web content that will bring you new visits and conversions.
You'll be trained by Mikuláš Prokop, an award-winning SEO consultant and marketer with more than 8 years of experience in SEO and digital marketing.
Duration: 3 + 3 hours
Where: online + recording (Zoom)
At this news & content SEO course, you'll learn the basic principles and advanced techniques for optimizing various types of content from the homepage, categories/tags to articles.
The training is tailored to the publisher's needs and the segment in which it operates. Participants will learn many valuable tactics for making a website visible in unpaid search results.
News & content SEO course will last for two days (max. 3 hours/day) in the form of a live online presentation on Zoom. The training also includes time for questions and coffee breaks.
During the course, you'll only need a working laptop/computer with an Internet connection and access to Google Analytics and Search Console (these tools are not required).
After the sessions, you'll receive a presentation in PDF format, a recording of the entire course and a list of other valuable resources and tools.
What you'll learn
What is SEO: Basic concepts, principles, tactics, philosophy, how search engines work.
Organic channels: Google Search / Images / Videos / News / Discover, YouTube…
Keyword Analysis: A practical example of how to quickly retrieve and analyze keywords in various tools (Ahrefs, Google Keyword Planner, Marketing Miner, Google Trends, Search Console, Ubersuggest, Google Sheets).
User Intent: How to analyze the searcher intent.
SERP and competition: How to analyze search results and competition and use this knowledge to optimize content.
Website/Content structure: How to properly structure news/publisher websites.
Content optimization (articles, categories, tags, homepage, filters…): Advanced techniques on how to make content the best on the market from the perspective of both users and SEO + specific examples.
SEO for Google News properties: How to optimize content and website structure for TOP stories carousels (news boxes), News tab on Google, Google News and Google Discover.
Content republishing and repurposing: How to make the most out of existing content.
E-A-T: How to make content trustworthy and authoritative for users and search engines.
Link building: Basics of building backlinks + specific case studies.
Prioritization: Which tactics and content elements are more important in search engine optimization.
Evaluation: How to evaluate SEO activities in Google Analytics, Search Console, Marketing Miner, etc.
Questions and debate with the trainer: I will answer your questions during the SEO course.
About the lector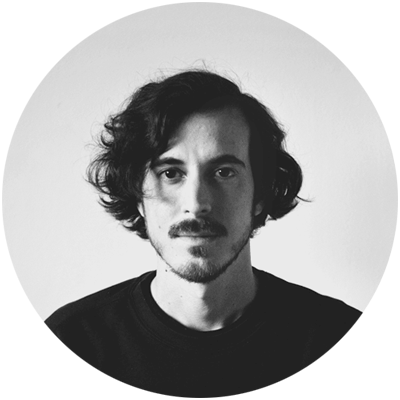 🔨 8 years of experience in SEO & Marketing
🌍 Based in Slovakia, working on international projects
🏆 7 marketing awards + 16 shortlists
🥇 Digital Rising Star of 2019 (Slovakia)
🎓 Master's Degree in Marketing Communications
Learn more about me: https://www.mikulasprokop.com/
Check out my Twitter & LinkedIn .
References
David Tvrdon, Product Manager at news website www.sme.sk
I have worked with Mikuláš for years on news SEO for the newsroom of SME.sk, and every year we achieved a better result. Could not have done it without him. He was also instrumental in training the newsroom in SEO.
Boris Janata, SEO Specialist & Web Developer
I recommend this training for any company that operates in the online space using its own website and wants to make the most of it. The training took us from the basics to advanced content optimization techniques and was very inspiring. It was maximally adapted to our needs so it met our expectations. I believe that we can use the knowledge and advice from training and move a bit higher again. Mikuláš is a professional with a friendly and positive attitude, patient and helpful. Thank you very much.
Tomáš Ondrejka, Co-founder and CMO at Kickresume.com
We have been working with Mikuláš Prokop on improving our SEO for several years now. Although we have always known Mikuláš's knowledge of SEO to be extensive, we were still taken by surprise by many of the new tools and analytical approaches to SEO presented in his online SEO course. Highly recommended for any content team!
Reserve the Course